World AIDS Day. We Care.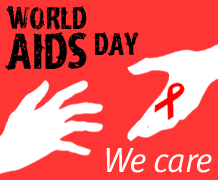 A week of articles, essays and blog posts to commemorate World AIDS Day, on Sexis and Eden Cafe.  Spread the word.  Action, activism, awareness.
Don't forget to Tweet about it.  Include the hashtag #Eden1K4AIDS in your tweets and if Eden Fantasys gets 1000 tweets with this tag, they'll donate $1000 to the AIDS Service Center, NYC.